Author
AUTHOR: KERRY WILKINSON

CROSSING THE LINE

Long before Jessica Daniel became a police officer, Manchester was a ghost city after dark. Fear ruled as people were afraid to be out by themselves, the notorious Stretford Slasher terrorising its inhabitants

  AUTHOR: SUZANNE WEYN

 THE CRIMSON THREAD

When Bridget's family emigrates to New York, she hopes it will mean a change in their fortunes. And with the son of a wealthy businessman taking an interest in both her, and her fashion designs, Bridget thinks her dreams are finally coming true….. But with another mysterious man keen to capture her heart as well, Bridget isn't sure who to choose. WILL HER DREAMS BE LEFT IN TATTERS?

AUTHOR: CASSANDRA CLARE
CITY OF BONES
On New Year's Day, a dog digs up a bone in Laurel Canyon outside of Los Angeles. The dog's owner, a doctor, recognizes the bone as human and calls it in to the police. Hieronymus "Harry" Bosch takes on the case together with his colleague Jerry Edgar and after investigating the matter further, a shallow grave containing the bones of a child, is discovered. Bosch can't let go of the case, a case that brings back memories from his own childhood, and starts an investigation. The only clue that he has to go on is the skateboard found during a search at a suspect's house. The body turns out to have been a 12-year-old boy that has been buried 20 years earlier. To solve the murder, Bosch has to dig through records of cases involving disappearances and runaways dating far back in time. In order to try to solve the crime, Bosch has to chase down possible witnesses and suspects from near and far. After 20 years time, a lot of the details once remembered about the disappearance of the boy are blurred and leads Bosch fumbling in the dark. At the same time, a female rookie named Julia Brasher joins the department. Even though Bosch has been warned not to fall for a rookie, he does and this leads to further complications, both inside and outside of the investigation.
CITY OF ASHES
Jocelyn has nowoken up yet, so Clary is now living at Luke's house. Clary's emotions are tangled when Simon kisses her and starts calling her his girlfriend. They go to a party and Simon pulls Clary aside. Jace has been exiled from the Institute under suspicions of being a spy for Valentine. He heads to a bar, Hunters Moon, having nowhere to live now, only to discover that a werechild was slain nearby and that the pack wants his help. Jace refuses to help and is attacked by the pack, only to be saved by Luke. After some prompting by Luke, Jace goes to the Institute to confront Alec and Isabelle's mother who had kicked him out, who reveals that the Inquisitor was coming and she was only trying to spare him.
CITY OF GLASS
Picking up from City of Ashes, City of Glass begins a few days after Clary and Simon's awkward break-up. With the permission of the Clave and Alicante, Magnus Bane creates a portal to send the Lightwoods, Jace, Clary and Madeleine to Alicante. Desperate to keep Clary safe, Jace lures Simon to the Institute and asks him to lie to the Lightwoods about Clary not wanting to go to Idris. Simon refuses, but their argument over the issue is interrupted when the Institute is attacked by Forsaken. During the attack Madeleine is killed. Simon is seriously injured, which leaves Jace with no choice but to bring him through the portal as well or risk the Forsaken killing him.
CITY OF FALLEN ANGLES
Simon receives an offer from a vampire named Camille Belcourt who claims to have been usurped by Raphael Santiago. She says that if Simon joins her side as the Daylighter, then he will finally earn his place in the vampire society. After his meeting, he returns home worried about what his mother would think as she has been suspicious since he went to Idris in City of Glass and did not return for a few days. Although Magnus Bane erased memories of his absence, she was still subconsciously suspicious about his whereabouts. As Simon tries to adjust to life as a vampire, he is attacked a couple of times and each time the Mark of Cain curse works and the attackers are killed or flee in terror. Anyone who tries to attack him quickly meets with a biblical "sevenfold" death. After coming home after such an attack, his mother confronts him about the blood she has found hidden in his closet and he is forced to tell her what he has become. She believes that he is no longer her son and begins to pray. Desperate, he tells her that its a bad dream and she, surprisingly, believes him, with the help of his persuasion powers as a vampire. Knowing that he can't go back to his mother's house, he moves in with his band's new member, Jordan Kyle. When Jace comes to Simon's apartment, he meets Kyle, and realizes that Kyle is, in fact, a werewolf.
CITY OF LOST SOUL 
The book opens with Simon returning home, and then he finds out that there are a lot of symbols that form a barrier so he can't enter the house. After that, he talked to his mom, only to feel more rejected when she says he killed the "real" Simon. Things become more tense when he learns from Clary that Jace is currently missing and untraceable. Clary and the rest of the group manages to gain the assistance of the Seelie Queen, but at the cost of two Faerie rings that would allow the wearers to communicate telepathically. Desperate, Clary agrees to the terms and while searching for the rings in a Shadowhunter library, accidentally observes Jace enter the library and speak in friendly terms with Sebastian- which confuses Clary, who had been hiding during the conversation.
CITY OF HEAVENLY FIRE
Shadowhunters of the Los Angeles Institute meet to discuss about the army of Endarkened Shadowhunters when the army, led bySebastian Morgenstern, ambush the Institute, endarken some shadowhunters, and kidnap Mark Blackthorn, leaving Mark's five half-siblings and Emma Carstairs to escape to Alican Maryse Lightwood announces to the New York Institute that an emergency meeting is due in Alicante to discuss the attack on five Institutes around the world. Clary Fray reluctantly leaves Simon Lewis to be guarded by Maia Roberts and Jordan Kyle for his safety. However, Simon is kidnapped by Maureen Brown and her vampire aides to be her groom, but Raphael Santiago frees and helps him to come to Alicante. Praetor Lupus, the brotherhood of werewolves, is soon attacked by the Endarkened with Jordan and Praetor Scott among the casualties, resulting in Bat Velasquez and Rufus Hastings battling for praetor position. The vacuum of power is finally ended when Maia kills Rufus, becoming the new praetor, and also tricks Maureen into drinking holy water so the latter's aide, Lily, can usurp her to become the leader of the vampire clan.
AUTHOR: JAMES DAWSON
HOLLOW PIKE
Lis London moves to Hollow Pike looking for a fresh start. She's intrigued by the town's sinister history of witchcraft, ritual and witchfinders. But when a fellow teen is murdered in the woods in what appears to be a ritual killing, Lis starts to wonder whether the witches are really history after all… Who is the mysterious figure caught on camera in the trees at the time of the murder? Could he be the killer? And do Lis's ominous nightmares of being murdered in the forest mean that she might be the next to die?
AUTHOR: LISA MCMANN
DON'T CLOSE YOUR EYES
Janie Hannagan lives on the fringe, cursed with an ability she doesn't want and can't control: She gets sucked into other people's dreams. Things go from bad to worse when Janie is sucked into a chilling nightmare—and for the first time, Janie is more than a witness to someone else's twisted psyche. She is a participant. Janie discovers that local burnout Cabel is the person having the nightmares—and that Cabel is hiding a few secrets of his own. As these two outsiders come together to learn more about how to harness Janie's ability, they also find themselves growing ever closer…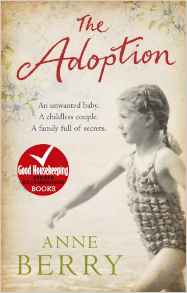 AUTHOR: ANNE BERRY
THE ADOPTION
'I was fourteen when my Mother said that she needed to speak to me… And then she told me – just like that. I was adopted. And what I felt was not shock or grief but the most enormous sense of relief.' Growing up as the only child of strict, God-fearing parents, Lucilla has always felt her difference. But it is not till adulthood that she discovers the real reasons behind her adopted mother's oft times violent indifference. As for Harriet, she would have readily sent her longed for baby back if she could, having discovered she falls all too short of her expectations. And then there is Bethan, a young girl in 1940s Wales, whose only mistake is falling in love with the wrong man…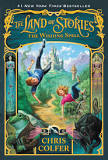 AUTHOR: CHRIS COLFER
THE LAND OF STORIES: THE WISHING SPELL
Conner and Alex Bailey are twins, and after their father died they moved into a rental house. They are accidentally teleported into the Land of Stories by their Grandma's book, which was cherished throughout their childhood and given to them. They meet characters including, but not limited to, Froggy (a man turned into a frog, who is actually the long-lost Prince Charlie Charming), the Witch from Hansel and Gretel (who is tricked into becoming a vegetarian), Snow White, Sleeping Beauty (who is a courageous young woman intent on restoring her sleepy kingdom into its former glory), Cinderella (who is pregnant with King Charming's baby girl, later named Hope), Sir Lampton (who helped them get Cinderella's shoe), the three Charming brothers, the Sea Foam (spirit of the Little Mermaid), The Fairy Council, Trix (a fairy on trial who Conner saves), Trollbella (the princess of the trolls, who frees the Baileys in exchange for a kiss from Conner), The Huntress (mute daughter of the Huntsman), Red Riding Hood (elected queen of the Red Riding Hood Kingdom), Jack, and Goldilocks (who is constantly on the run for stealing from kingdoms). It is revealed that both Goldilocks and Red Riding Hood were and are in love with Jack, but when they were young Red wrote a note to Goldilocks, who, believing it was Jack, waited for him until she got tired and slept at the bears' house. Jack tells her that he grew up illiterate, and they are in love. They attempt to make the Wishing Spell that will get them back home, thus having to sneak into castles and explore the whole land, and almost succeed. The book reaches its climax when Alex, Conner, the Evil Queen, the Huntress, Goldilocks, Jack, Queen Red Riding Hood, and the Big Bad Wolf Pack (descendants of the Big Bad Wolf who agreed to kidnap the twins in exchange for Red) as well as Red's army, meet at a hidden palace in the Sleeping Kingdom. Goldilocks and the Huntress battle until Jack fires a cannonball at the Huntress and she is killed. This book also tells the story of Evly, The Evil Queen and her lover Mira. Evly stole the Wishing Spell to free her lover Mira from the magic mirror, but he dies in her arms and they are both swallowed up by the mirror. Alex and Conner find themselves trapped in the fairy world, until they learn that their grandmother is the Fairy Godmother, who is capable of making portals between the Otherworld and the Fairy World, and the journal written by a man who had successfully completed the Wishing Spell years before when he fell in love with a woman on Earth belonged to their father. Therefore, Alex is part fairy. Alex and Conner get back to their mother in the other world in the end.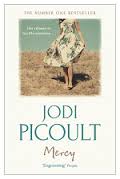 AUTHOR: JODI PICOULT
MERCY

The situation isn't as clear to Cam's wife, Allie. While she is devoted to her husband, she finds herself siding against Cam, seduced by the picture James paints of a man so in love with a woman that he'd grant all her wishes… even the one that meant taking her life.

Into this charged atmosphere drifts Mia, a new assistant at Allie's floral shop, for whom Cam feels an instant and inexplicable attraction. While he aids the prosecution in preparing the case against Jamie, who killed his terminally ill wife out of mercy, Cam finds himself betraying his own wife.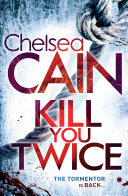 AUTHOR: CHELSEA CAIN
KILL YOU TWICE
Archie Sheridan should be recovering from his past run-ins with serial killer Gretchen Lowell, yet he's just as haunted as the day she let him go. But when a cyclist comes across a corpse in Mount Tabor Park on the eastern side of Portland, Archie suddenly has to focus. Then comes a call from an unlikely source. After months of ignoring a doctor at the mental hospital where Gretchen is supposed to be locked away forever, Archie hears that she may have inside knowledge about the new investigation. But is she bluffing just to get close to him, and can he risk losing his only lead. One thing is for sure: Gretchen Lowell is back, and Archie must decide if catching a killer is worth facing his demons one more time.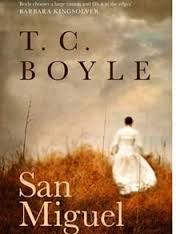 AUTHOR: T.C. BOYLE
SAN MIGUEL
Just off the coast of Southern California, two families—one in the 1880-s and one in the 1930-s—come to desolate, windswept San Miguel Island in search of self-reliance, freedom, and a new start in their lives. Both Marantha Waters and Elise Lester strive to help their war veteran husbands pursue their dreams but must themselves grapple with the more nebulous hardships of raising a family in brutal isolation.
AUTHOR: SARAH ALDERSON
THE SOUND
A British nanny looking for a low-key summer finds buried secrets, murderous attention, and unexpected romance when she visits the Nantucket Sound in this heart-pounding novel. The Nantucket Sound is a beachfront playground for the privileged and elite, where the sunny days are filled with scenic bike rides, backyard picnics, and bonfire parties. But all Ren Kingston—a visiting Brit still reeling from heartbreak—really wants is a quiet summer as a nanny for one of Nantucket's wealthy families. Getting acquainted with handsome Jeremy and his young group of trust fund, private school kids was not part of the plan. Neither was befriending the local bad boy whose reputation is more dangerous than charming. After a dead body is found next to The Sound's postcard-perfect view, Ren starts to wonder where the real threat lies. Because it's becoming clear that her newfound "friends" are much more than they seem. They're hiding secrets. Secrets that Ren wants no part of.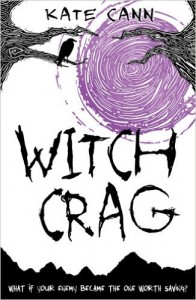 AUTHOR: KATE CANN
WITCH CRAG
In a world where 'elite' men rule and women and 'weak' men are second class, Kita and her friends must make a choice: to remain with tribes and accept arranged marriages and being treated with less value than sheep, or escape and journey to the place that even the strongest men fear with their lives – the witch crag.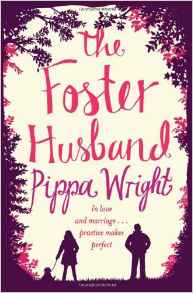 AUTHOR: PIPPA WRIGHT
THE FOSTER HUSBAND
Kate left her seaside home town of Lyme Regis for the bright lights of London when she was eighteen, and never looked back. She had it all: the glamorous career, the lovely house, the gorgeous husband. But now she's back: unemployed, separated, and holed up in her dead granny's bungalow. Worse still, she's forced to share the bungalow with Ben, the clueless and domestically challenged fiancé of her bossy sister Prue. Ben is a man in need of simple instruction. And Kate is a woman in need of a project. So she decides to secretly train Ben, her foster husband, as a selfless pre-wedding gift to her sister. But Kate may still have a few lessons of her own to learn…
                                                                    
AUTHOR: JESSICA THOMPSON
PAPER SWANS
Ben Lawrence seems to have it all – the hot job, the flashy car, the luxurious apartment. But one tragic day in his past mars his future. Since the events of that day he hasn't truly got close to anyone. He made a promise that love was the price he would pay for his mistakes. When Effy Jones – a bright, ambitious charity founder – walks into the PR firm where Ben works, neither realise that their lives are about to be turned upside down.

AUTHOR: SUSAN LEWIS
THE TRUTH ABOUT YOU
Lainey Hollingsworth has spent her whole life on the outside of a secret. Her mother would never discuss the reasons she abandoned Italy when Lainey was a new born, nor has she ever stayed in touch with the family she left behind.  Now Lainey's mother is dead, taking the secret with her, and leaving Lainey free to find out about her roots.  Her husband, Tom, appears supportive, until he hits her with a bombshell that shatters the very foundations of their marriage. Another secret Lainey never knew anything about. Shaken, but more determined than ever to find out who she really is, Lainey takes her children to Umbria in search of answers.  What she finds in the sleepy, sunbaked village of her birth turns her world inside out.
                                                                        AUTHOR: TASH AW

FIVE STAR BILLIONAIRE
Phoebe is a factory girl who has come to Shanghai with the promise of a job—but when she arrives she discovers that the job doesn't exist. Gary is a country boy turned pop star who is spinning out of control. Justin is in Shanghai to expand his family's real estate empire, only to find that he might not be up to the task. He has long harbored a crush on Yinghui, a poetry-loving, left-wing activist who has reinvented herself as a successful Shanghai businesswoman. Yinghui is about to make a deal with the shadowy Walter Chao, the five star billionaire of the novel, who with his secrets and his schemes has a hand in the lives of each of the characters. All bring their dreams and hopes to Shanghai, the shining symbol of the New China, which, like the novel's characters, is constantly in flux and which plays its own fateful role in the lives of its inhabitants. Five Star Billionaire is a dazzling, kaleidoscopic novel that offers rare insight into the booming world of Shanghai, a city of elusive identities and ever-changing skylines, of grand ambitions and outsize dreams. Bursting with energy, contradictions, and the promise of possibility, Tash Aw's remarkable new book is both poignant and comic, exotic and familiar, cutting-edge and classic, suspenseful and yet beautifully unhurried.
                                                                    
AUTHOR: REBECCA LIM
EXILE Mercy is an angel in exile and is doomed to return repeatedly to Earth, taking on a new human form each time she does. Now she "wakes" as unhappy teen Lela, a girl caring for her dying mother but never herself. As Mercy's shattered memory begins to return, she remembers Ryan, the boy she fell in love with in another life, and Luc, the angel haunting her dreams. Will Mercy risk Lela's life to be reunited with her heart's true desire?

AUTHOR: CHANG-RAE LEE
ON SUCH A FULL SEA
On Such a Full Sea takes Chang-rae Lee's elegance of prose, his masterly storytelling, and his long-standing interests in identity, culture, work, and love, and lifts them to a new plane. Stepping from the realistic and historical territories of his previous work, Lee brings us into a world created from scratch. Against a vividly imagined future America, Lee tells a stunning, surprising, and riveting story that will change the way readers think about the world they live in. In a future, long-declining America, society is strictly stratified by class. Long-abandoned urban neighborhoods have been repurposed as highwalled, self-contained labor colonies. And the members of the labor class—descendants of those brought over en masse many years earlier from environmentally ruined provincial China—find purpose and identity in their work to provide pristine produce and fish to the small, elite, satellite charter villages that ring the labor settlement. In this world lives Fan, a female fish-tank diver, who leaves her home in the B-Mor settlement (once known as Baltimore), when the man she loves mysteriously disappears. Fan's journey to find him takes her out of the safety of B-Mor, through the anarchic Open Counties, where crime is rampant with scant governmental oversight, and to a faraway charter village, in a quest that will soon become legend to those she left behind.