Librarians Camp 2016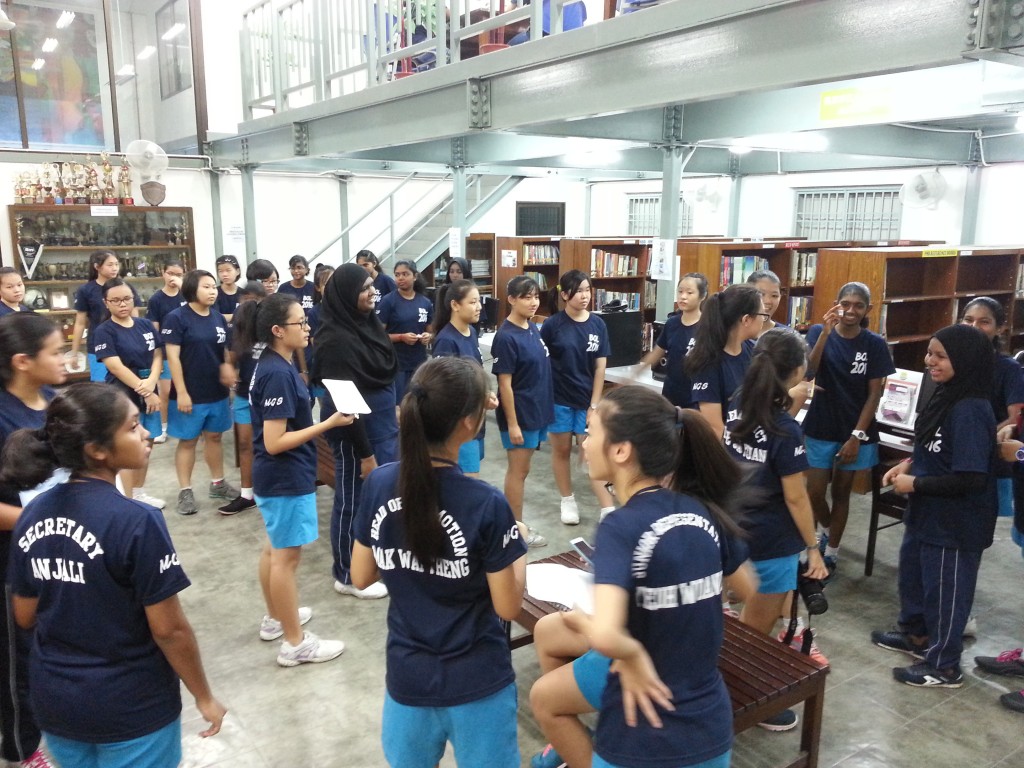 The librarians are lining up according to their group.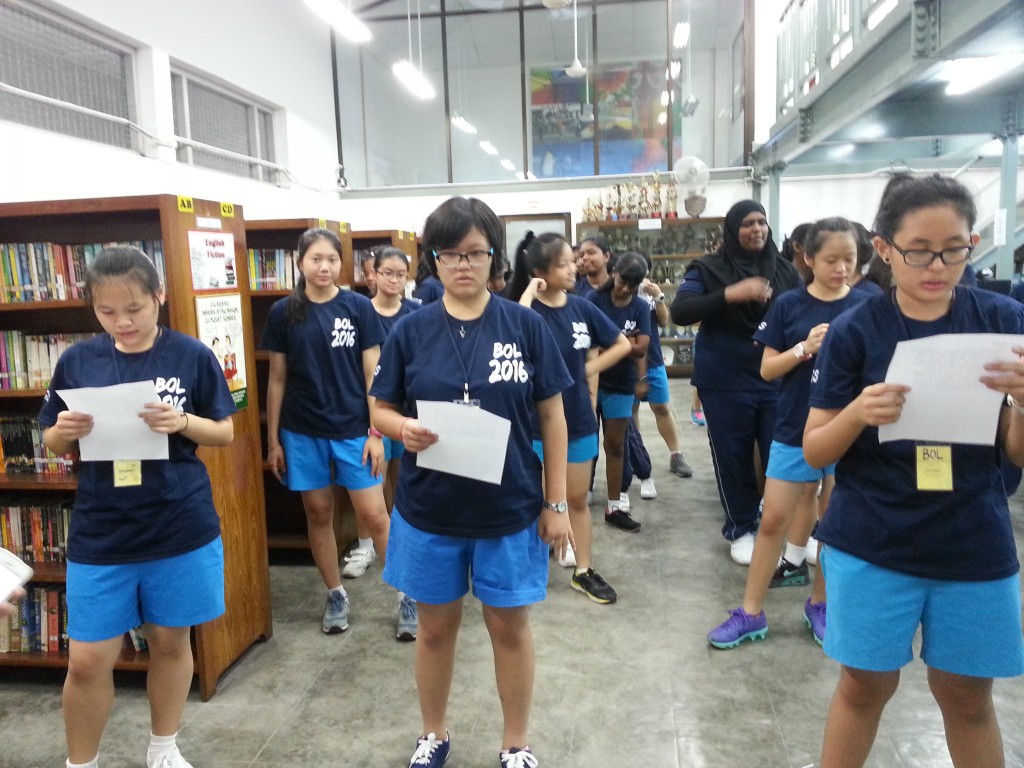 Message relay game: It is hard to remember in a minute but its quite fun.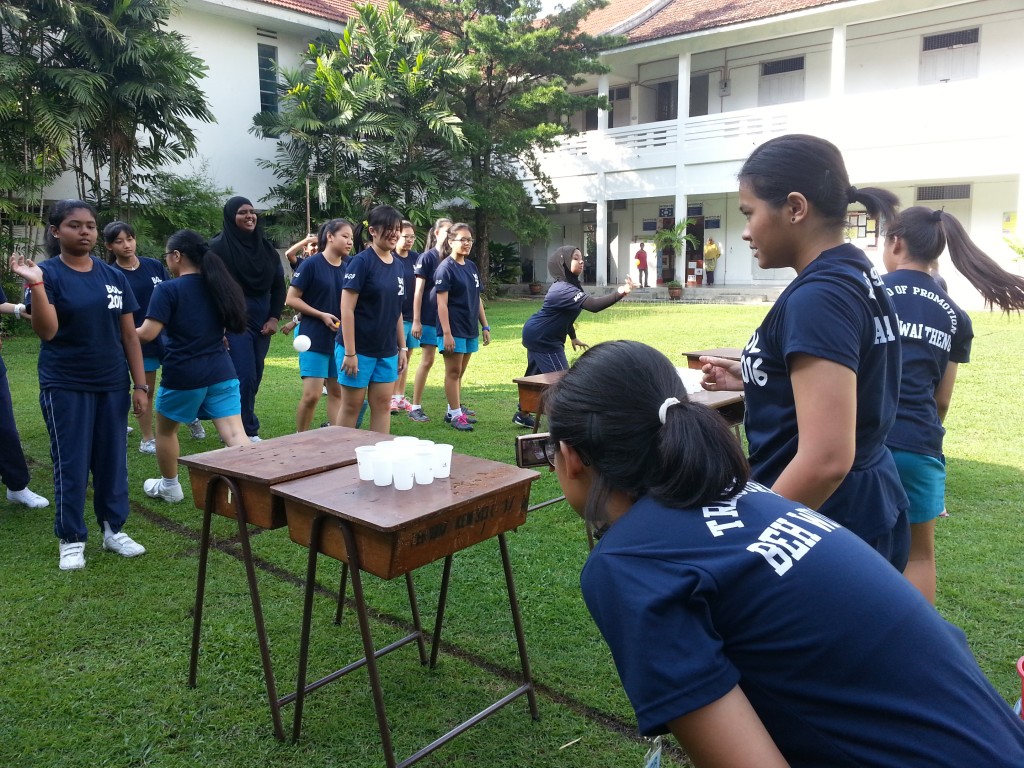 Bounce ping-pong bounce game: Throw the ping-pong ball to the cup filled with water. It is also was the most difficult game.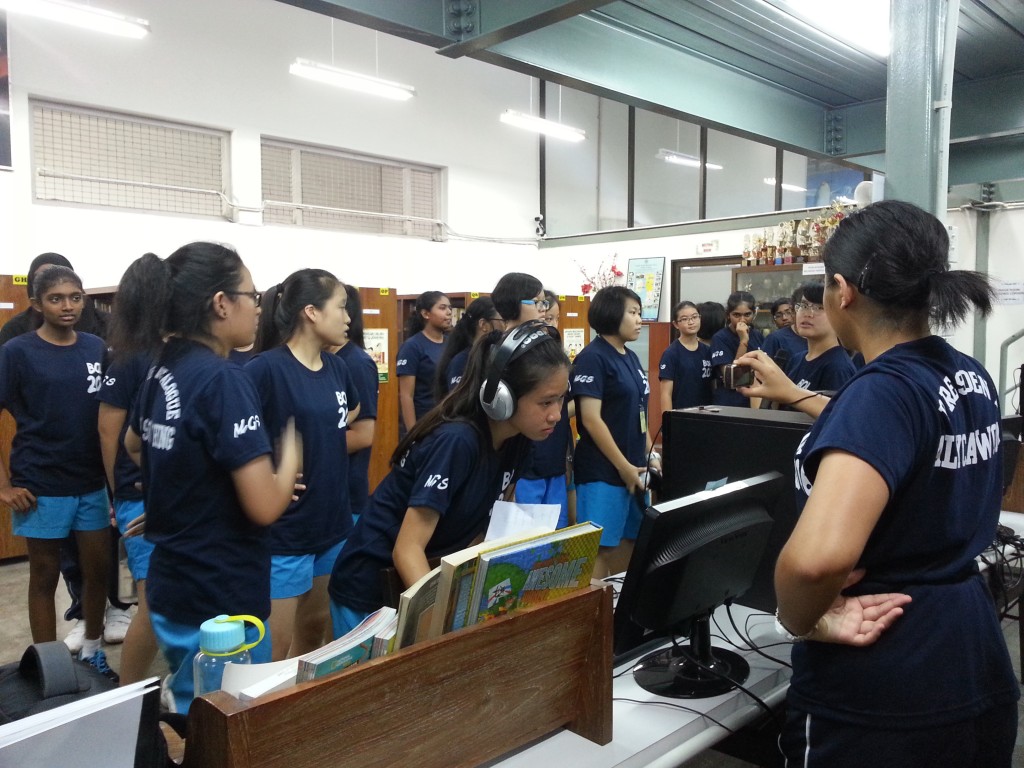 The Head and Excos is searching songs for the game 'Let's Do It'.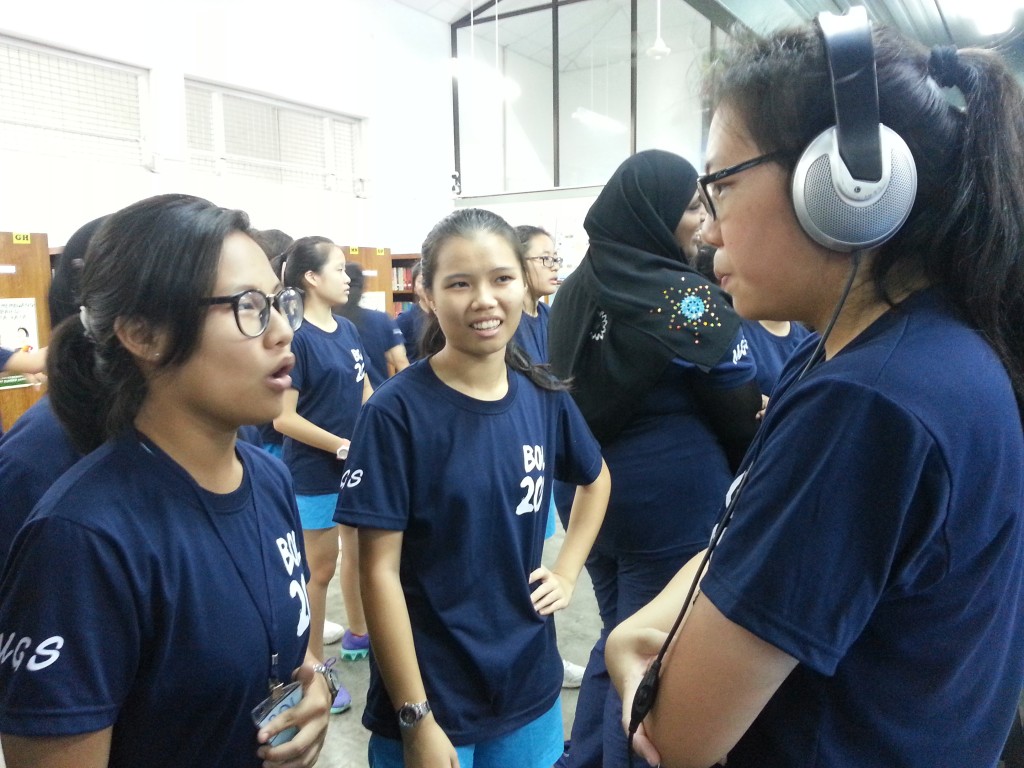 Let's Do It game: The Exco will tell a word and we need to guess it while listening to the music.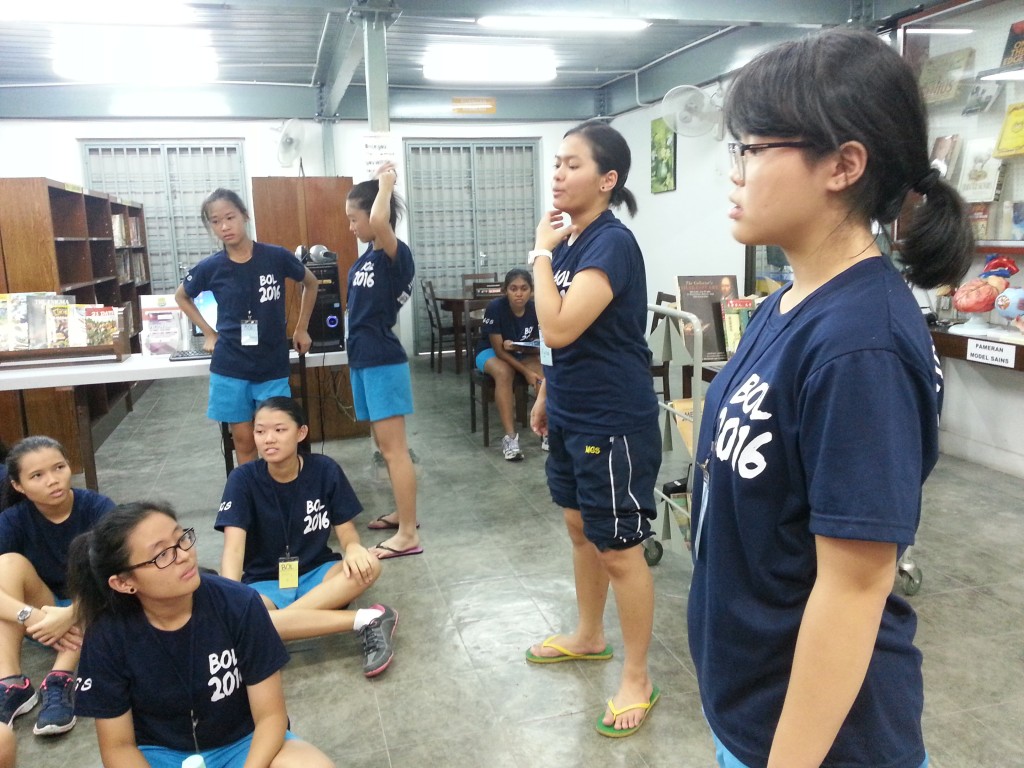 The president is giving out instruction about the game entitled 'Sing What You See'.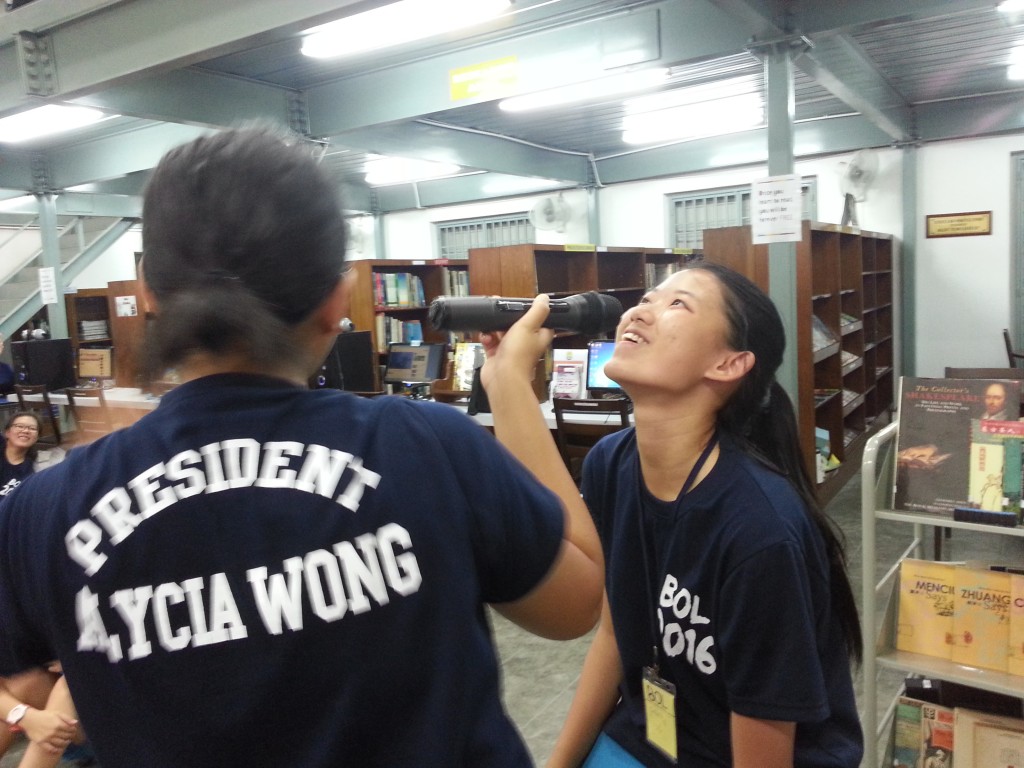 Sing What You See game: Sing a song with water in the mouth and the members of the group must guess the title of the song correctly.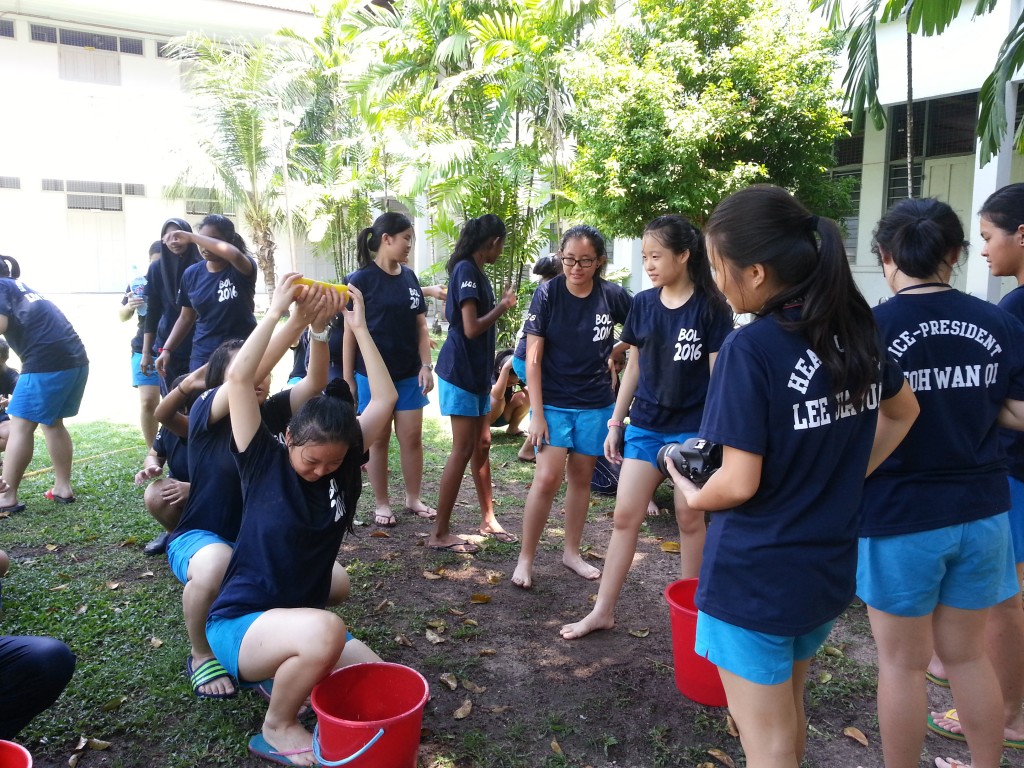 Squeeze Till You Can game: Pass the sponge with water to the second last person and she need to squeeze the water into the bottle that the last person holding on top of their head. It was the most interesting game among the others.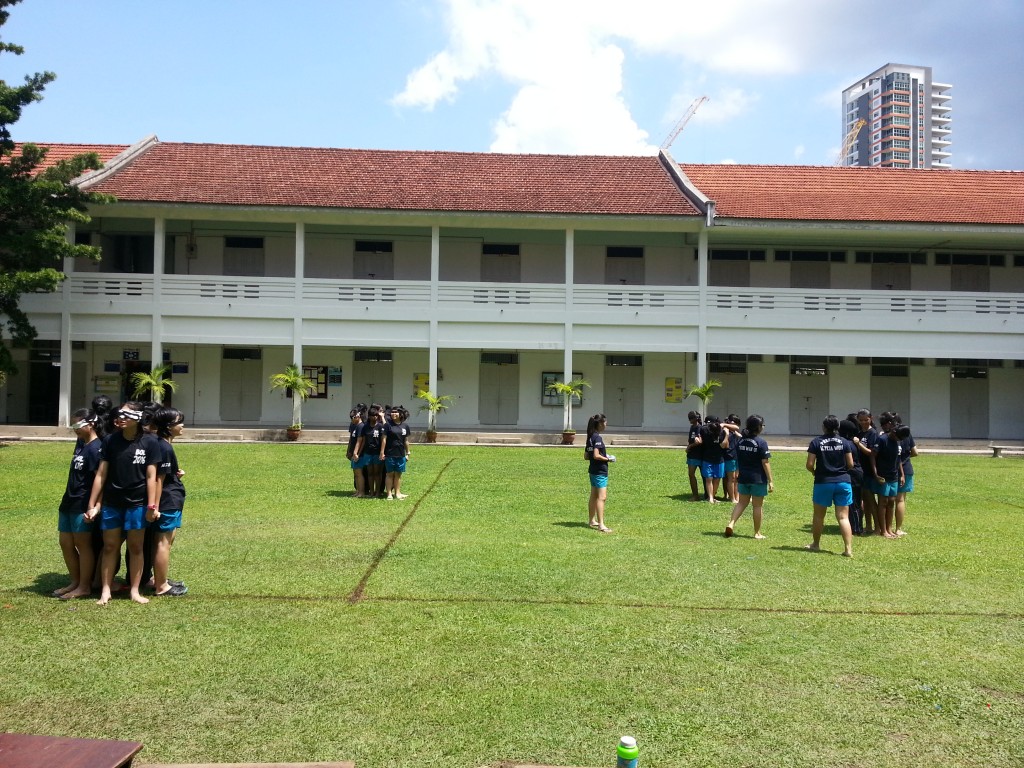 Water Balloons or Wat game: The leader of the group who is standing in the middle need to give instruction to the group members, so that they can escape from attacked by the Excos and other group members.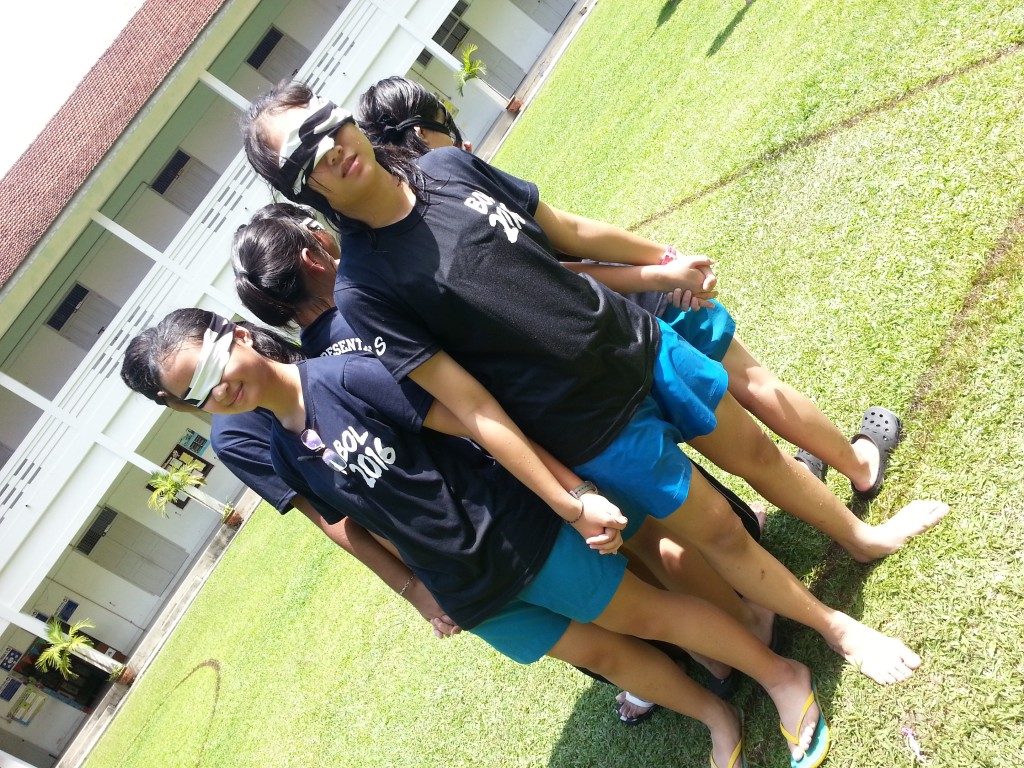 The winner of the game 'Water Balloons or Wat?'